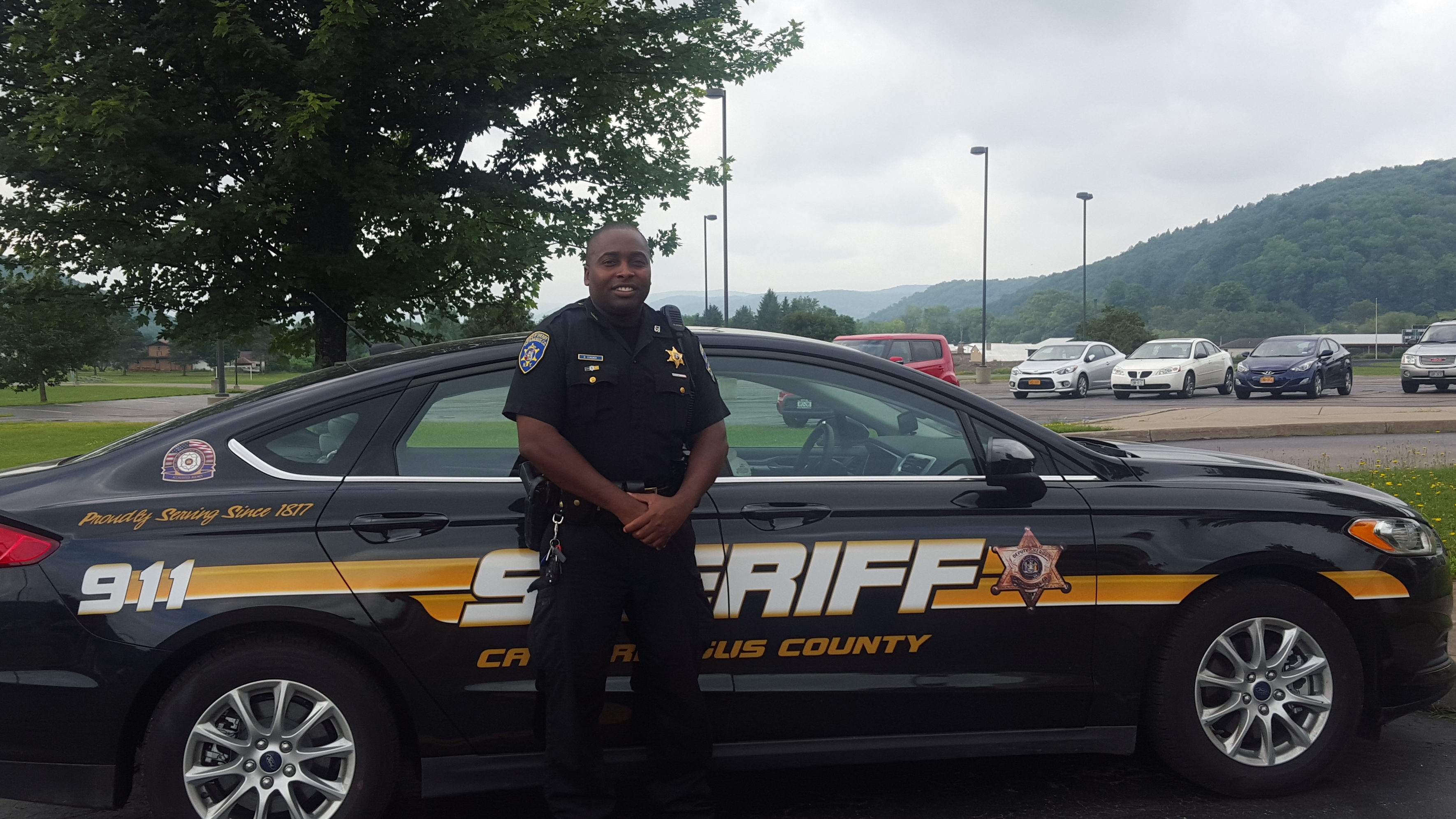 I would like to formally introduce myself, I'm Devine Leacock, Deputy Sheriff with Cattaraugus County
Sheriff's Office, School Resource Officer for Allegany- Limestone Central School District. I've served with
the department since 2006.
As for my experience, I served as a SRO at the start of my career at Pioneer Central School District. I was
reassigned to the casino division in 2010 due to funding. In June 2015 I was selected by the Allegany-
Limestone Central School District to become the SRO.
You may wonder what is a School Resource Officer (SRO)? The School Resource officer program is
collaboration between Law Enforcement Officers and Schools and is an important step in increasing
school safety along with the practice of community policing. It is important to note that SROs are not
school disciplinarians. SROs should not be involved in investigating school rule violations. If a violation of
a school rule is also a criminal offense the SRO may conduct a concurrent investigation and take the
appropriate action under the policies and procedures set forth by the agency.
In closing, my goal is take some of the tools I used previously as a SRO to be able to develop lasting
relationships with the students and staff that will aid and assist in day to day life. I would like you to
know I am here for the district and community. If you should have any questions or concerns please
contact me. It is my privilege to work for this wonderful school district.
Deputy Devine Leacock
School Resource Officer - Allegany-Limestone School District
Office: 716-375-6600 ext. 2107
Fax: 716-375-6630
DLeacock@alcsny.org